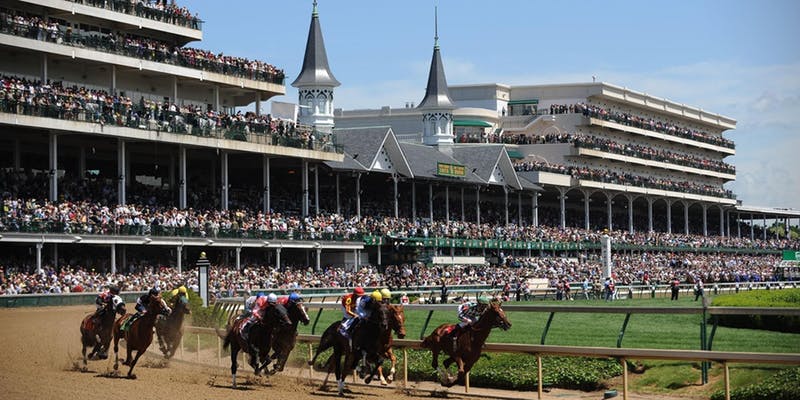 On Saturday, September 21, race into fall with your Scottish Rite Brethren as we experience the exciting and colorful spectacle of thoroughbred racing at legendary Churchill Downs—home of the Kentucky Derby. Stroll through its historic grounds, tour the Derby Museum and enjoy one of the most celebrated locations in American Sports.
The Millionaire's Row dining and racing experience provides scenic vantage points to view the races from a beautiful tiered balcony overlooking the finish line, or via television monitors from the comfort of your table.
Tickets are $75 per person and are available on Eventbrite .
• Ticket includes admission at Churchill Downs plus the world-class museum, a race day program, Chef's Table buffet and soft beverages. Dining amenities include buffet and cash bar service, as well as access to private tellers, self-service betting computers, large screen monitors and restrooms.
• Museum is self-guided and open from noon to 4 pm
• Event is handicap accessible with advanced notice
• Attire is casual—jackets and blazers optional. Vests, shirts with collars, sweaters, dresses, pantsuits, dress jeans and slacks are appropriate, as are golf shorts, dress shorts and capris. Worn or torn garments, halter tops, athletic wear, frayed or torn denim and midriff tops are considered inappropriate attire.
We will leave the Scottish Rite by bus at 9:00 a.m.
We will leave Churchill Downs by bus at 4:30 p.m.
Return to the Scottish Rite at 6:30 p.m.