2022 Abbott Scholarship Program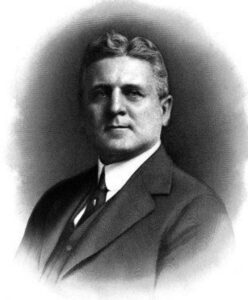 One of Freemasonry's fundamental principles is a belief in the importance of the educated mind. Freedom, understanding, and brotherhood are dependent upon our ability to reason effectively. That is why the Masonic fraternity, and Scottish Rite in particular, have long been committed to fostering the value of education. The Abbott Scholarships began with a portion of the legacy of the late Leon M. Abbott, 33°, Sovereign Grand Commander from 1921-1932. Each year, more than 300 scholarships are awarded to eligible and deserving students attending accredited colleges, universities, and specialty schools.
The Abbott Scholarship Program provides financial support for the continuing undergraduate and graduate education of Scottish Rite Masons, young men and women from Scottish Rite families, and Masonic-related youth groups.
Eligibility
Those meeting any of the following criteria are eligible to apply for the 2022 Abbott Scholarship program:
A Scottish Rite Mason of the Northern Masonic Jurisdiction who is in good standing.
A student related (by blood or legal means) to a current or deceased member of the Scottish Rite in the Northern Masonic Jurisdiction.
A member of a Masonicly-sponsored youth group located within the Northern Masonic Jurisdiction (for example, DeMolay International, Job's Daughters, Order of Rainbow for Girls)
To be considered for an Abbott Scholarship, applicants must meet one of the following qualifications (please note that local Valleys may have more strict GPA requirements):
A high school senior, currently accepted at an accredited trade school who has attained a minimum grade point average of 2.75 on a 4.0 scale.
A high school senior, undergraduate, or graduate student currently enrolled at an accredited college or university.
Applicants should complete the form, print, and mail it to the appropriate Valley Executive Director providing for their eligibility. For instance, if your father is providing eligibility, then you would submit the application to his Valley.
2022 Submission Deadline
The submission deadline for Abbott Scholarship applications for 2022 is April 15, 2022.